It's no wonder that Flowers are such an inspiration for Nicole Barr these past 30 years! The delicate petals and fabulous colors continue to inspire us today.
New for 2023 are the graceful Cherry Blossoms in Sterling Silver and 18K.
Accented with Pink Sapphires, these delicate pink and white earrings and necklaces wil surely lift your spirit.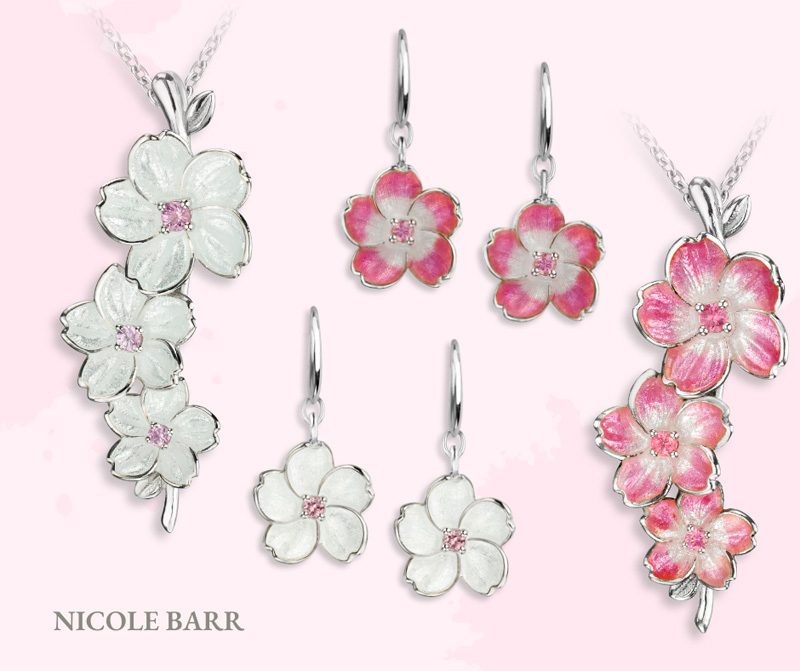 The Forget-Me-Not Collection
Did you know that this flower symbolizes True Love and Respect?
These two designs are new for 2023.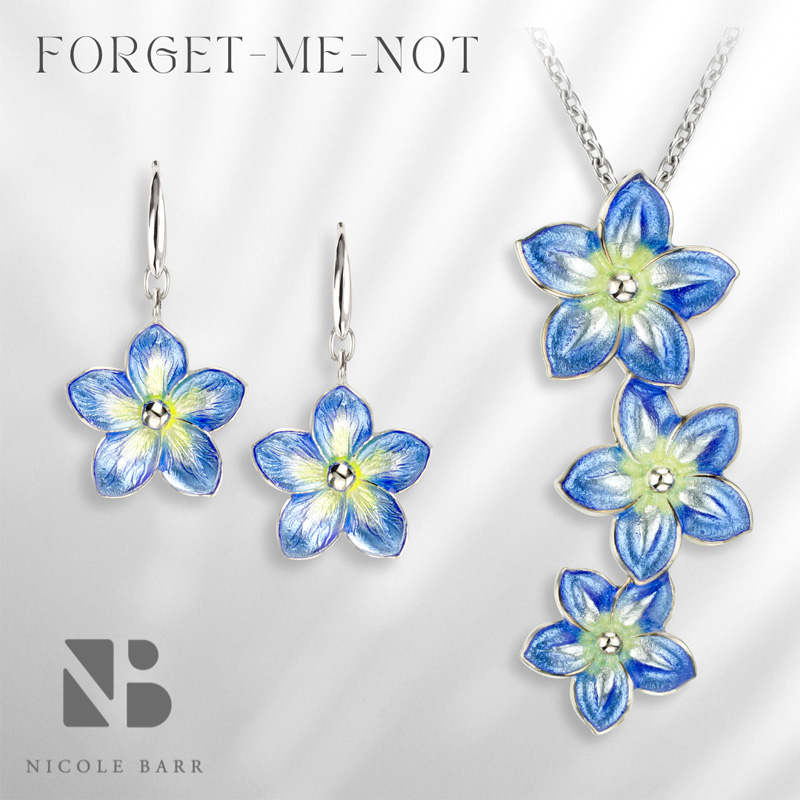 The Daisy Collection: So Sweet and Simple