The artful beauty and skill of enameling has captivated us for over 40 years and we look forward to sharing some of what goes into creating these colorful designs with you in the materials you find here. While it's an ancient artform, modern jewelry artists, like Nicole Barr, have kept these skills alive for the 21st century collector. And as we've often been asked how we make the colorful, diverse collections we introduce each year, we created these videos that show some of the exquisite detail in Nicole Barr jewelry, as well as help answer this question!
"A thing of beauty is a joy forever." - J. Keats

Creating Beautiful Enamel Jewelry -- A Work of Art
Enameling is our passion, and as one among very few designers worldwide who work in this artform, we would like to introduce you to several of the difficult techniques used to create our exclusive designs.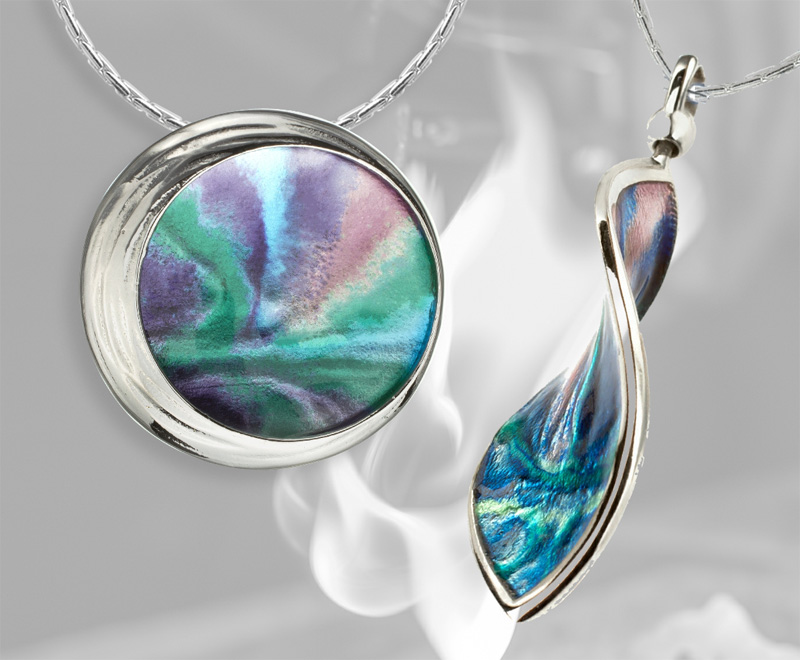 What is Fired or Vitreous Enamel
Fired Enamel is created when liquid glass is fused to metal at temperatures of up to 1500 F. Our enamel colors come from blends of rare metals like gold, cobalt and manganese, with each color requiring a different firing temperature. Designs with several colors, as in the Dragonfly necklace shown here, require multiple firings to create lustrous color that never fades.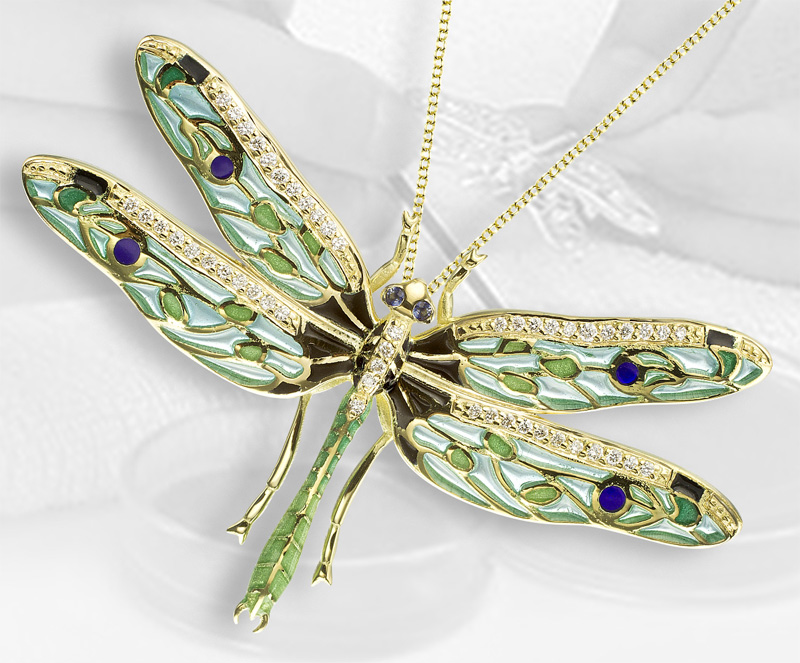 Plique-à-Jour
This is a French term meaning "glimpse of day." In this difficult technique, liquid enamel is suspended between delicate strands of gold or silver and then fired at high temperatures -- creating a shimmering, translucent effect.
CLICK HERE
to see all Plique-à-Jour pieces.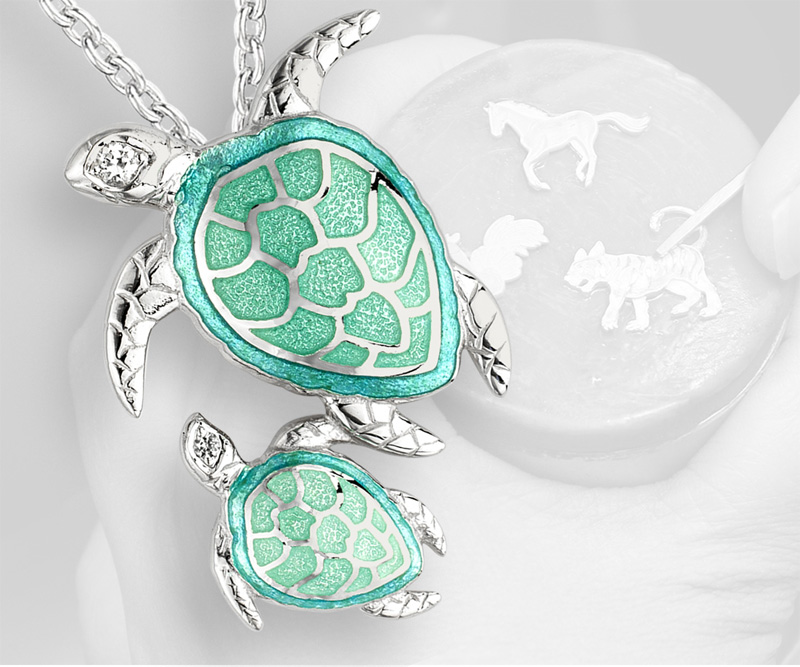 The Art of Basse Taille
Basse Taille (meaning "low-cut" in French) is an enameling technique whereby an intricate design is engraved into the gold or silver piece, creating texture and dimension before the enamel is applied. Once the enamel is applied and fired, these patterns are clearly visible through the transparent color as they reflect the play of light and shade over the design.
DOWNLOAD a brochure to learn more about this timeless artform.
(Ideal for Staff Training)