A heart-felt,
"Welcome! We'll help you find what you're looking for -- and we stand behind every piece of jewelry we sell."
-- is very evident when you walk into Williamsburg Jewelers in historic Williamsburg, Virginia U.S.A.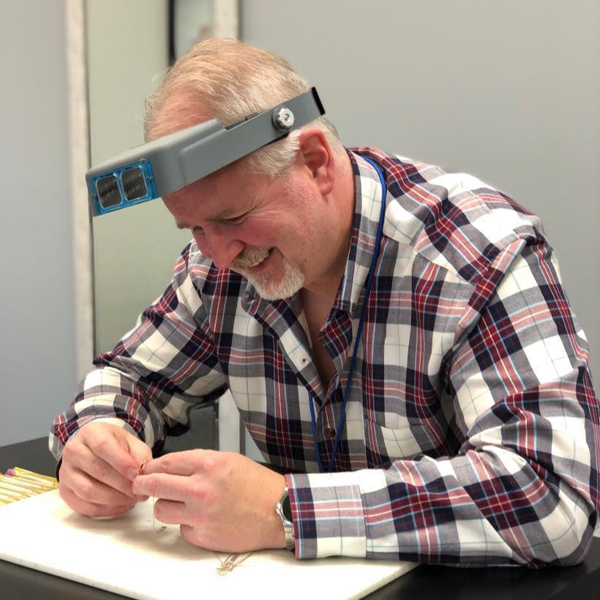 Visit their website
-- and see the positive, engaging and fun ways Michael and his team are part of their community.
Facebook Page -- Instagram Site
~~~~~~~~~~~~~~~~~~
We are thrilled when our customers enjoy selling all of the Nicole Barr Collection!
The team at Williamsburg Jewelers are enthusiastic to offer their customers our colorful jewelry -- and are knowledgeable about the enameling process. As well as displaying a large selection of jewelry, they show the full collectioin using their in-store monitor.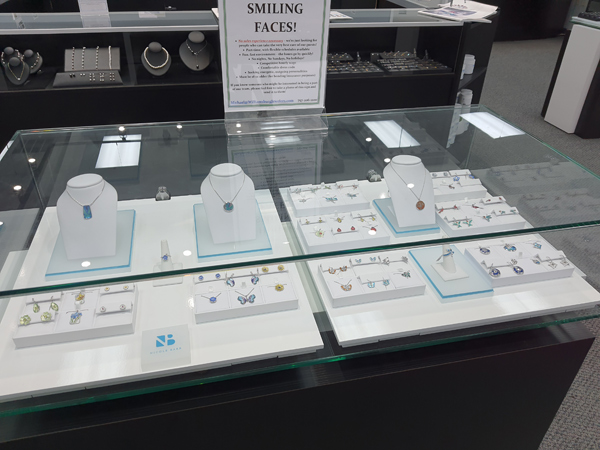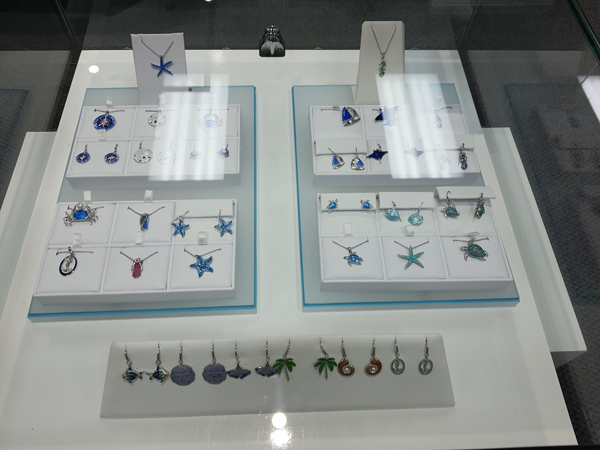 Their 2 x 3' framed poster: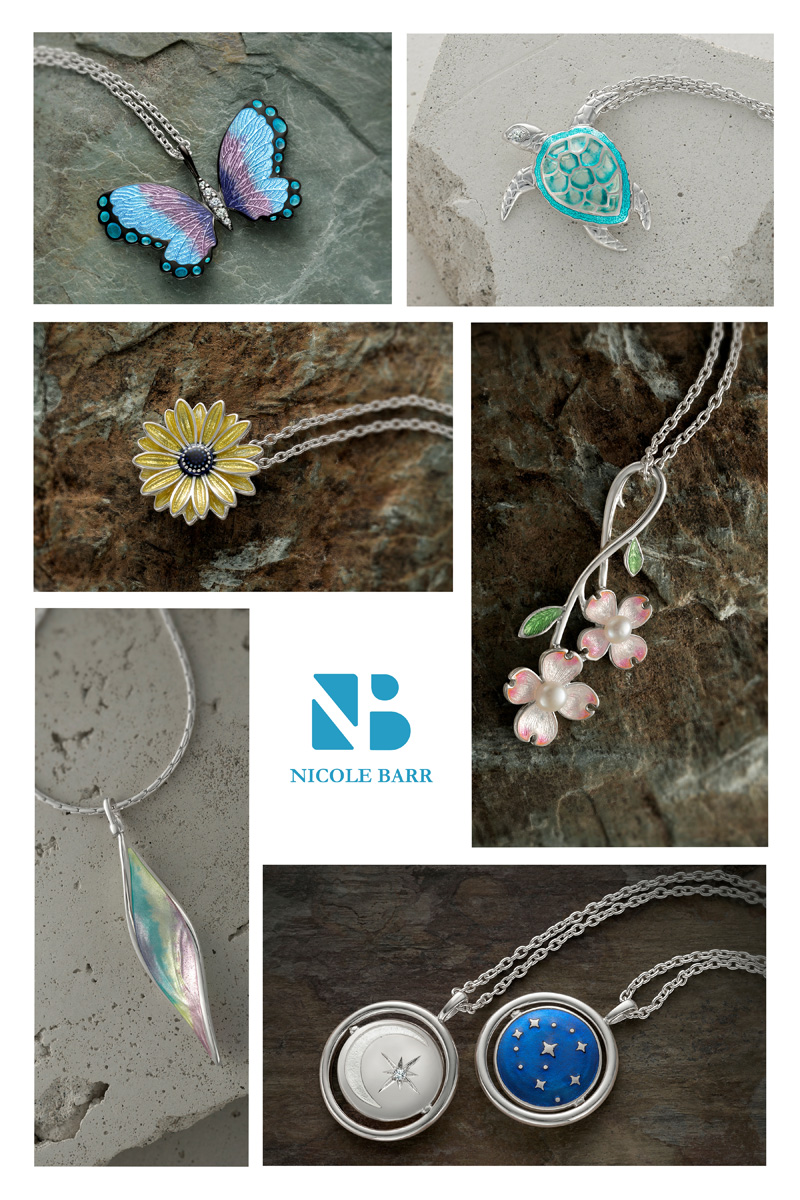 A sample of an ad they put in
"Williamsburg's Next Door Neighbors' magazine: