Welcome to the Colorful World of Nicole Barr
Master Enamelists in Gold and Silver


18K Gold - retailing from $260
Sterling Silver - retailing from $80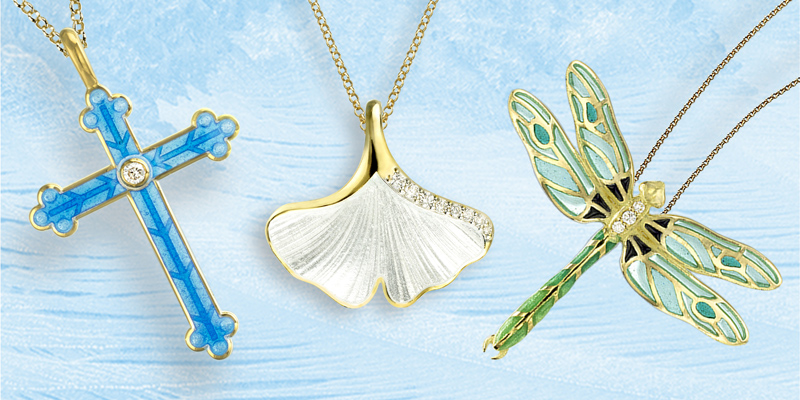 The quality and workmanship speak "precious and treasured." The warmth of gold gives fired enamel colors a rich vibrancy while G-color brilliant white diamonds adorn many. We proudly offer Antique Reproduction statement pieces, each taking our skilled artisans several days to create.
Pendants starting from $260 retail.
~~~~~~~~~~
Many designs are set with gemstones and pearls and have coordinating pieces for add-on purchase. Necklaces are adjustable to 20" and are included in the price. All silver jewelry is Rhodium Plated for easy care and gift boxed. There is no minimum
buy-in and lead time for orders is three weeks.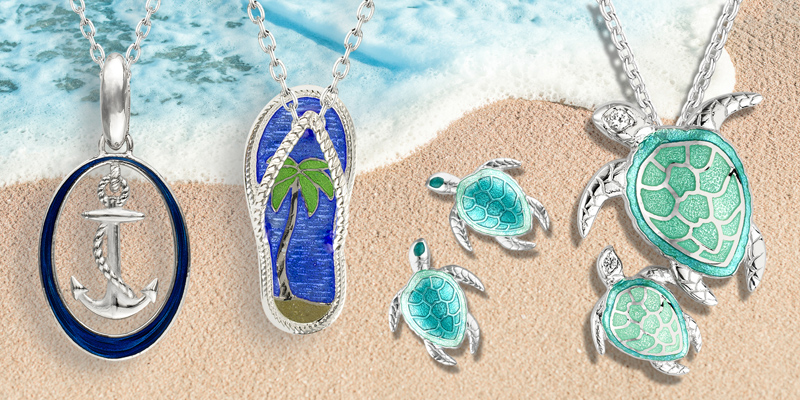 Whether you live by the sea or just love turtles we invite you to choose from our most popular collection. Choose from beloved Seaturtles, to Compass Rose, Palm Tree, Sand Dollar, Marlin and StarFish designs to name a few.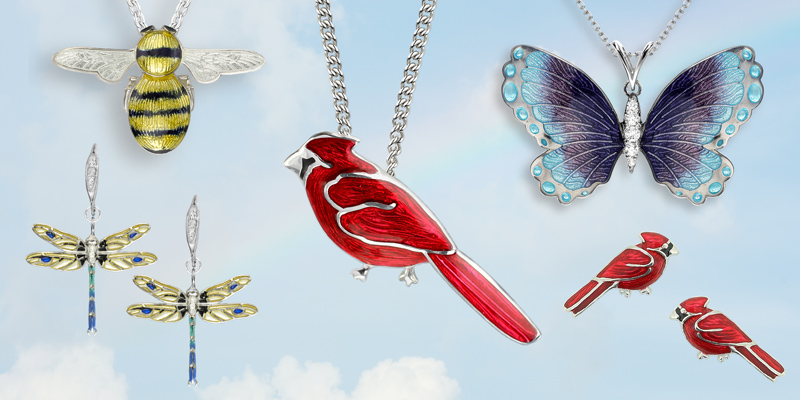 Cardinals, Dragonflies and butterflies often hold special meaning to those who wear them. Our 3-D designs -- like our popular bees, hummingbirds and ladybugs -- imitate nature through bright fired enamel colors.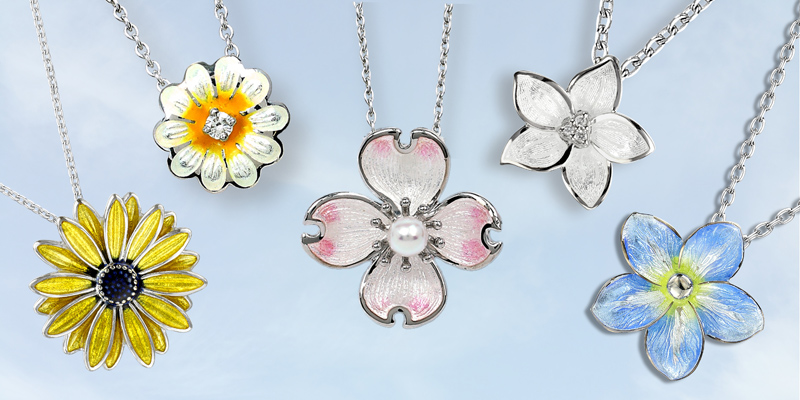 To encourage purchase of add on pieces to celebrate special occasions, many of our designs, like our best-selling Dogwood design that features akoya pearls, comes in a range of mix and match styles from necklaces to post and wire earrings to bracelets. Colorful daisies, roses, forget-me-nots, pansies, wild flowers, iris, daffodils, bridal flowers and ginkgo leaves add wonderful diversity to this collection.
The Celestial & Aurora Collections along with our Watercolors Collection are our most recent additions. Our artists create these stunning pieces using the highly skilled free-hand enameling technique.
(See the inspiration behind the Aurora collection.)
Many of these designs feature freshwater pearls, white sapphires or birthstones. The bold colors highlight the intricate Basse Taille and Guilloché engraving underneath while the back of the pendants are as nicely finished as the front. Some pendants are reversible! We have added more symbolic pieces - including the popular Tree of Life, Dove, Angels Wings and Heart pendants.
Not sure where to start?
CLICK HERE to see our National Best Sellers
~~~~~~~~~~~~~~~~~~~~~~~~~~~