As a Jeweler you have a story to tell. When your customers purchase Nicole Barr they are not just buying a beautiful piece of jewelry - they are buying a unique work of art that marries the techniques of Master Enamellists with on trend designs.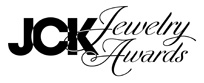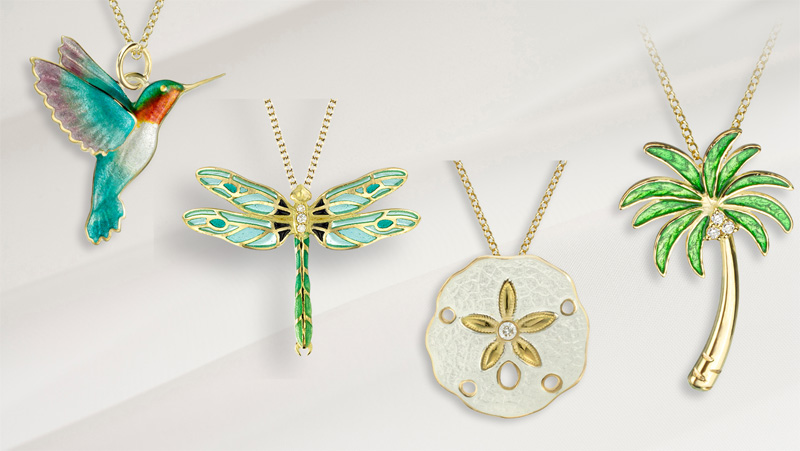 The quality of workmanship in each 18KT gold design in this collection speaks "precious and treasured." The warmth of the gold gives our fired enamel colors a rich vibrancy while enhancing the G-color brilliant white diamonds adorning many of the designs.
View the 18K Collection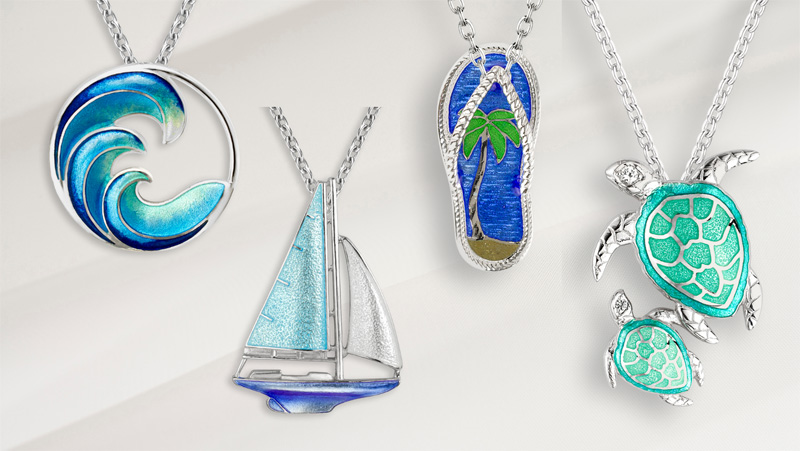 Who doesn't love the ocean and all things associated with it- choose from our most popular collection in sterling silver. Each piece is rhodium plated for easy care and comes in a custom gift box. You'll find Sea Turtles along with Compass, Palm Tree, and Sand Dollar designs in this wide ranging, appealing collection.

View the entire Sterling Silver Collection or View the Nautical and Sealife Designs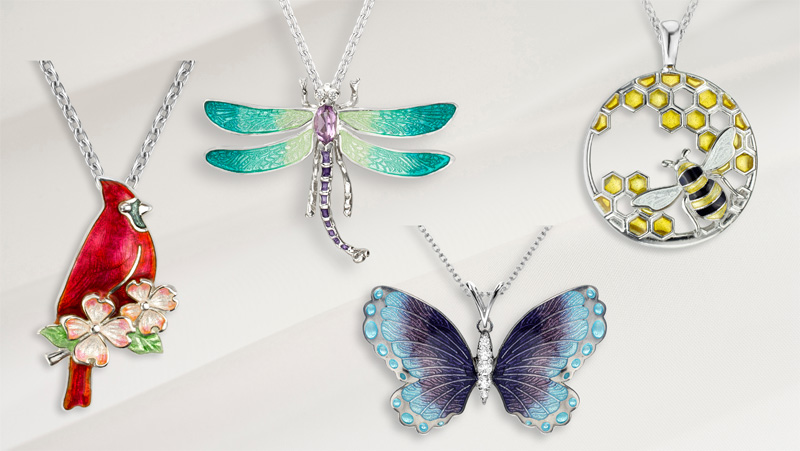 Cardinals, Dragonflies and butterflies often hold special meaning for customers while designs like our popular bees, hummingbirds and ladybugs reflect nature through their bright, fired enamel colors.
View The Sterling Silver Nature Designs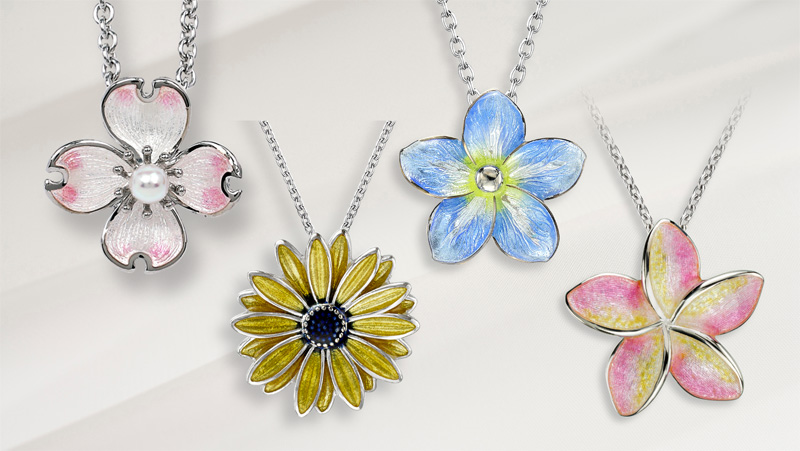 You'll find the matching pieces appeal to the collector in all of us which is why designs like our best-selling Dogwood featuring akoya pearls, come with coordinating necklaces, bracelets, earrings and rings. These make great gifts for Bridal Parties, special friends and self-purchase.
View the Sterling Silver Floral Designs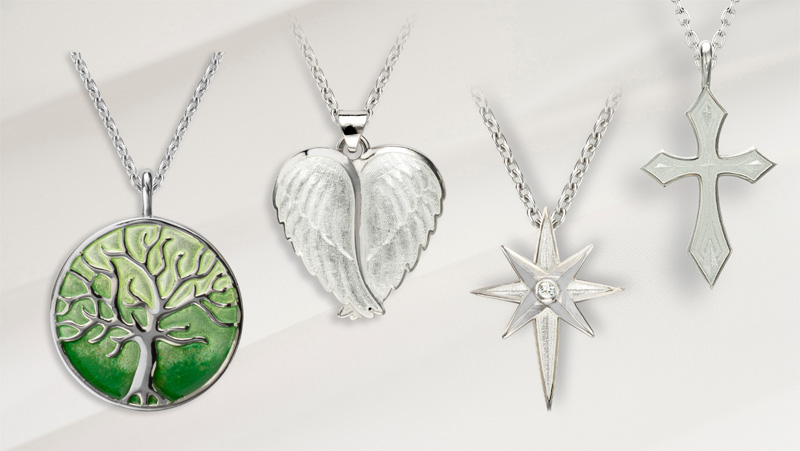 You'll find intricate Basse Taille and Guilloché engravings beneath the transparent enamel in these Contemporary Designs. Our artists create these colorful designs using the highly skilled technique of free-hand enameling.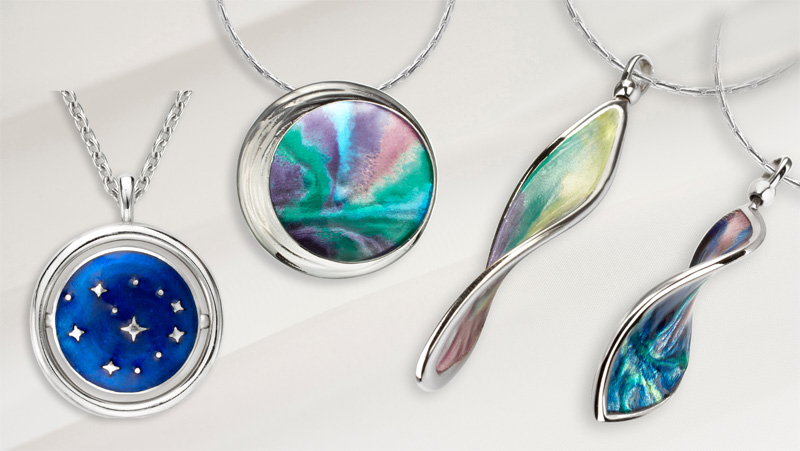 View the Contemporary Collection

There is no minimum buy-in.
Store Owners - Register For a New Account Today
to view pricing and place your order!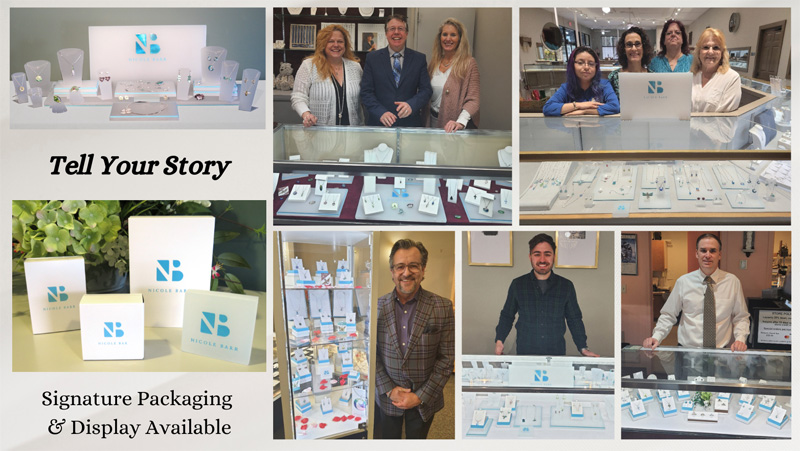 (Above: A few of our exclusive stockists: Dunbar Jewelers, Gold in Art Jewelers, J. Meredith Jewelers, Golden Gifts Jewelry and Morin Jewelers.)